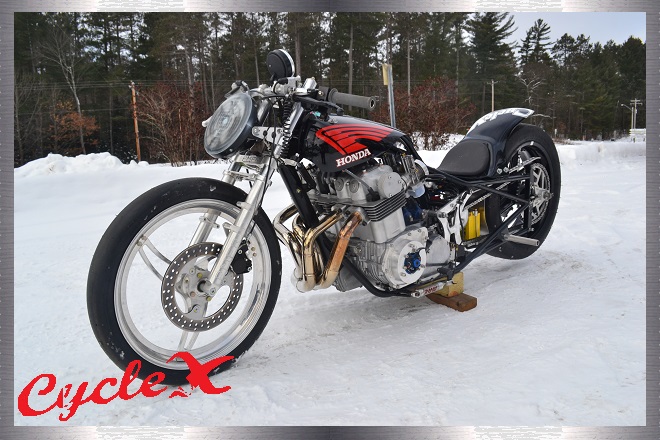 The Cycle X Drag Bike (our lengthy project) brought to life!
We love this kit when matched with big-boy camshafts.

"Pop Top" 890cc Piston Sets with Armor Glide Coating
These 67mm piston sets are designed for Honda CB750 (69-78 SOHC) that are using big duration and lift camshafts.
Generally used when camshaft manufactures request 12.5 or higher compression ratios.
Complete kits with sleeves are listed below.
ENP-890 $659.95
Call for availability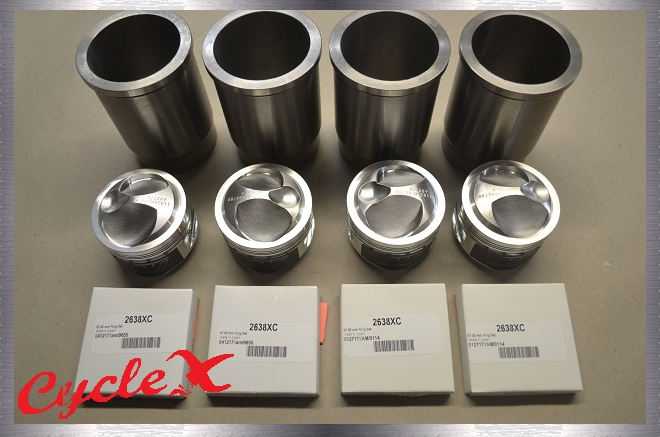 Cycle X 890cc 12.5 Piston and Sleeve Kit
No upper case boring needed with our world class racing sleeves, armor glide coated light weight pistons.
Honda CB750 SOHC bikes love this kit size, with or without port work.
ENP-890-KIT $799.95
If you're in need of tech help, refer to our pistons tech tips page.
If ordering via phone, please also provide the part # of any products you are interested in for faster and more accurate service.
If you encounter a (rare) broken button as you're trying to add parts to your cart (going to PayPal summary instead of your cart or not opening PayPal at all) or anything else of concern, please call us to report it. We'll try to have it fixed for your convenience within the next 5-10 minutes. Afterwards, refresh the page and try again.
NOTE: As of July 1st, 2018, an extended goods and services tax (GST) has been applied to all Australian consumers buying overseas, charging an extra 10% in taxes to us with each purchase. To ensure that you can continue to purchase from us in Australia and we can provide our parts at our usual lower cost, please
contact us at the email below
if interested in any particular parts so that we can make a special shipping arrangement for you.
It is the sole and exclusive responsibility of the purchaser to determine the suitability of any part, product or work for his or her use.
The purchaser shall assume all legal, personal injury risk and liability and all other obligations, duties and risks therewith. There is no warranty on High Performance products.
Click to go back to our Pistons Page
Cycle X Global Headquarters
6246 US Hwy 51 South
Hazelhurst, WI 54531
Phone: 715-356-7346
Email: hotrodcyclex@gmail.com