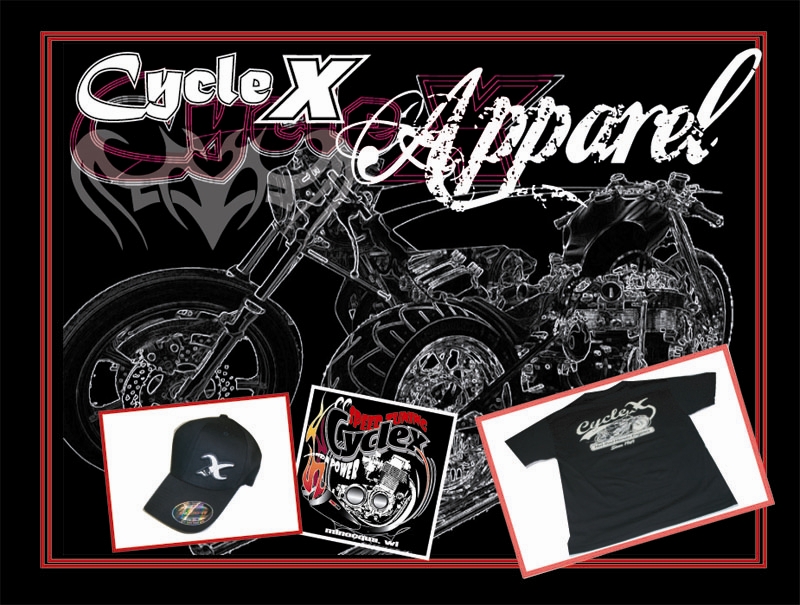 Enter Apparel & Accessories Page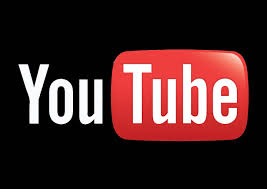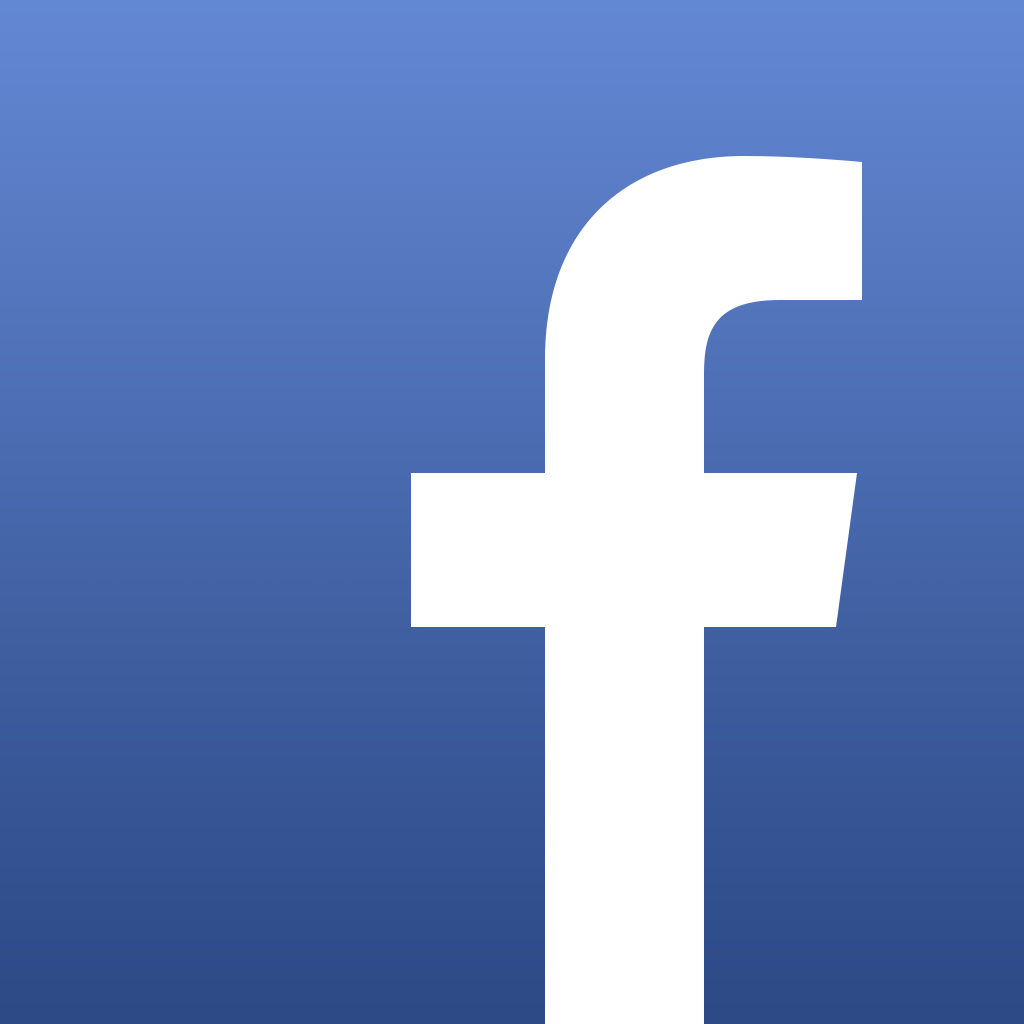 Remember Cycle X is on eBay!
Not all our products are on our site!

\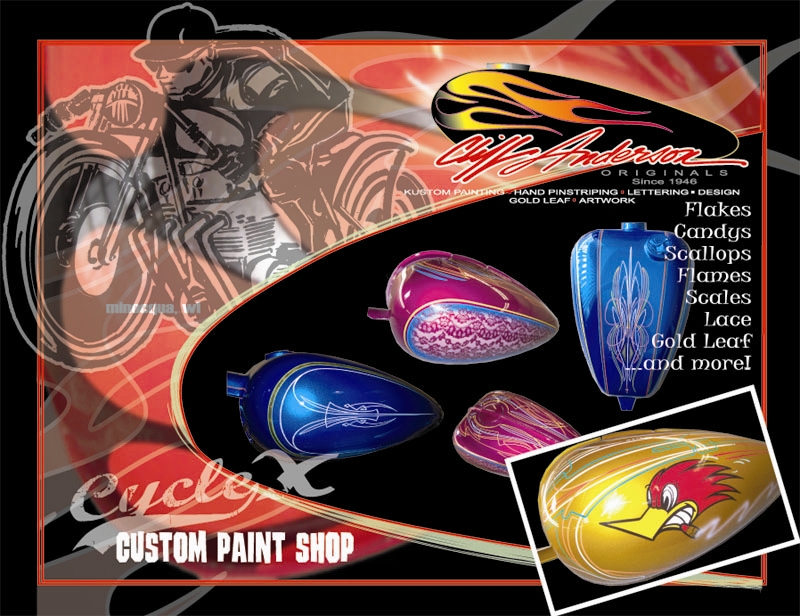 Cliff Anderson Custom Helmets and Paint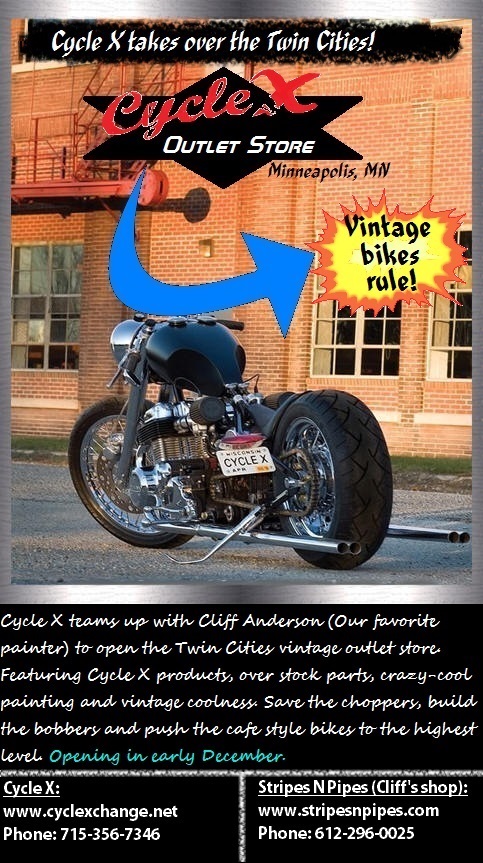 NEW Cycle X outlet store in the Twin Cities!
16450 Kenrick Ave, Lakeview MN 55044 (Down the street from Twin Cities Harley Davidson)
Call first for details at
(612)-296-0025
Visit our Australian dealer for you folks down under.
Scott & Danielle are some of the most dedicated and truly an asset to the motorcycle community.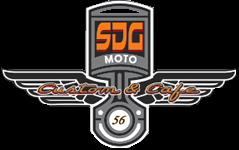 Click their logo above for their website.