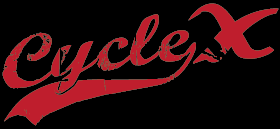 When does a problem become a problem?
When its to late to fix!
Ken (Cycle X)

How many people will it take for a business to fail?
One!
Ken (Cycle X)

Always remember that striving and struggling precede success, even in the dictionary.
Sarah Breathnach


We have started a chrome exchange program for you.
No waiting.
Exchange means: Send us your useable parts and you will receive a chromed part.
CALL TO ORDER (715) 356-7346
Engine Set
CR-001

Exchange basis, call for ordering / pricing

Valve Cover
CR-002

Exchange basis, call for ordering / pricing

Chain Cover
CR-003

Exchange basis, call for ordering / pricing

Starter Motor Cover
CR-004

Exchange basis, call for ordering / pricing

Clutch Cover
CR-005

Exchange basis, call for ordering / pricing

Breather Cover
CR-006

Exchange basis, call for ordering / pricing

Dyno Cover
CR-007

Exchange basis, call for ordering / pricing

Trans Cover
CR-008

Exchange basis, call for ordering / pricing

Chrome

Clutch Cover
$65.00


Chrome

Dyno Cover
$75.00


Chrome

Breather Cover
$30.00


Chrome

Chain Guard
$55.00


Chrome

Transmission Cover $59.00


Chrome

Valve Inspection Covers $95.00


Chrome

Manifolds $125.00


Chrome

Cam Cover $125.00


Here is what high level people do!
Chromed assassin spikes---$268.00 for set, $169.00 for polished alloy


Chromed valve cover------(chroming alone for valve cover $125.00)


Chromed breather cover------(chroming alone for breather cover $30.00)
Black Trans Cover

(Example)

Black Valve Cover

(Example)

Black Breather Cover

(Example)

Black Chrome

Clutch Cover
$85.00


Black Chrome

Dyno Cover
$95.00


Black Chrome

Breather Cover
$50.00


Black Chrome

Chain Guard
$65.00


Black Chrome

Transmission Cover $79.00


Black Chrome

Valve Inspection Covers $135.00


Black Chrome

Manifolds $185.00


Black Chrome

Cam Cover $185.00
DISASSEMBLE PRIOR TO SHIPPING
Please fully disassemble all parts prior to shipping to us. This means all working mechanical parts such as bearings, seals, brake pistons, etc. it all needs to be removed. if we have to disassemble the parts for you, we will have to charge you a service rate of $50.00 for each part that has to be disassembled.

CRACKED/DAMAGED PARTS
All parts sent to us with any type of damage (other than shipping damage) will be returned undone unless they are accompanied by a written OK to do so as is.

WARRANTY
We offer a one year warranty on our plating services with the exception of Softtail Swingarms. The Softtail Swingarms carry a 90 day limited warranty. The 90 day limited warranty covers any blistering or peeling only if the part has been well maintained. You do not need a return authorization number on warranty parts. When returning a part for warranty, please use a new job number on the outside of the box. On your packing slip please reference the original job number the part was done under. Notify us in advance of sending the order and it will be processed and returned in a week or so. Warranty does not apply to plating that has been abused or misused. We pay no disassembly and/or assembly cost.
If ordering via phone, please also provide the part # of any products you are interested in for faster and more accurate service.
If you encounter a (rare) broken button as you're trying to add parts to your cart (going to PayPal summary instead of your cart or not opening PayPal at all) or anything else of concern, please call us to report it. We'll try to have it fixed for your convenience within the next 5-10 minutes. Afterwards, refresh the page and try again.
It is the sole and exclusive responsibility of the purchaser to determine the suitability of any part, product or work for his or her use.
The purchaser shall assume all legal, personal injury risk and liability and all other obligations, duties and risks therewith. There is no warranty on High Performance products.
Click to go Back to Honda 750 Index
Cycle X Global Headquarters
6246 US Hwy 51 South
Hazelhurst, WI 54531
Phone: 1-715-356-7346
Email: cyclex@cyclexchange.net