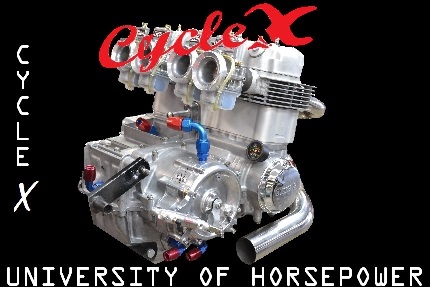 Rather than call this a tech page, lets call this a useful "tid-bits" page.
We do not see any reason to talk about Hondas timelines and changes they made unless its useful.
We do not see any reason to copy and paste a bunch of tech articles about theories that do not pertain to the Honda cb750 engine.
Under heavy construction.
More to come
Disassembly and Inspection
To be continued
The new and revised tech page will hopefully help you with things that are not in your repair manual with a few tricks of the trade.
The majority of this article will be focused on this 1977 Honda CB750 F Supersport motor and "K" models will be mixed in for you.

We will break this section down into several categories.
Wearable engine parts that must be changed.
Upgrades that will make your motor better than ever.
Performance upgrades for you go fast folks.

Keep in mind that motors can tell stories of their lives when disassembling.

For example:
Shift forks with rub marks usually indicate worn male and female dogs. The shift forks are meant to move gears, not hold them in gear.
Excessive oil leaks. They might be a sign of a crack, warp age or something that might need a closer look.
Unusual wearing on main bearings. Misaligned engine cases or oiling problem.
Stuff like that!


So lets take this motor apart.
We do not see any reason to go step by step how to disassemble a Honda motor and not many special tools are needed for taking it apart.

Rule of thumb:
With heads and case bolts, always loosen the small 6mm bolts first and then the 8mm nuts or bolts. If you loosen the 8mm bolts first, all the pressure or stress will be on the smaller 6mm bolts.
Reverse this rule of thumb when assembling. Tighten and torque bigger bolts first, then smaller bolts.
To be continued.
It is the sole and exclusive responsibility of the purchaser to determine the suitability of any part, product or work for his or her use.
The purchaser shall assume all legal, personal injury risk and liability and all other obligations, duties and risks therewith. There is no warranty on High Performance products.
Click to go Back to Tech Tips Index
Cycle X Global Headquarters
US Hwy 51 South
Hazelhurst, WI 54531
Phone: 1-715-356-7346
Email: cyclex@cyclexchange.net