Rather than call this a tech page, lets call this a useful "tid-bits" page.
We do not see any reason to talk about Hondas timelines and changes they made unless its useful.
We do not see any reason to copy and paste a bunch of tech articles about theories that do not pertain to the Honda cb750 engine.

Clutch and Chain Wheel
Refurbished Clutch Hub Chain Wheels
This addition to our refurbished Honda CB750 section is something that many people are aware of, but sometimes ignore. Meaning, the cush drive rubbers on the inside of the hub that are disintegrated about 50% of the time. Call it father time or they just lead a hard life.

So here's what we do...

We disassemble the cush drive and glass bead for inspection. The inner portion of the hub is drilled and tapped for screws to replace the long rivets installed by Honda to hold the drive together.

Before installing the new cush drive rubbers, we measure the amount of deflection or wobble the two sprockets have. Most hubs have different measurements. But, they generally deflect or wobble over 2mm measured by the outer tooth area, relying on the cush rubbers to keep things somewhat stable.

With that said, we surface the outer plates and machine the inner portion to reduce this deflection and wobble.

Before we install the specific length and material cush drive rubbers, we remove and install (2) new needle bearings on the inside.
The cush drive is now assembled and ready to go.

By the way...
Like crankshafts and alternator rotors, the cush drives and outer steel clutch hubs are not balanced.

As an option, we are also offering balancing the cush drive and outer steel clutch hub as a unit.

Because real life stories are sometimes better than written words, our Honda CB750 vintage heavyweight super-bike road-racer had this same cush drive process done to it in 2012 and the motor is still together and running strong after all these years. The bike was sold and is still racing in Ireland.
Clutch Observations
Cycle X 4 Friction Clutch System and Clutches in General

Questions:
Is your Honda cb750 making a growling noise when you are letting the clutch out?
Is your Honda cb750 hard to find neutral and getting worse?
Is your Honda cb750 clutch slipping under acceleration?

Here's what we did:
We took a donor high powered Honda cb750 with all the above mentioned problems and installed our Cycle X 4 friction clutch system.
The growling noise was gone and we have never experienced a Honda cb750 with the ease of finding neutral like this bike. And of course, it handled all the power without slipping.

Here is a little history behind the idea of making the 4 plate system.
First: 3 plate systems were used on all Harley police bikes to cure the problems of the poorly designed clutch operation during the Panhead and Shovelhead era which dramatically reduced lurching and banging when put in gear. (Worked great)
The coated steel plates are something we developed and tested during our road racing days in the heavyweight super bike class. (We ran the same clutch for the whole season)
Also, the coated steels were run at the drag strip by a shop friend and he got 400 runs before routine maintenance was required. To make it more demanding on this drag bike clutch, it was an air assisted release that encouraged slippage upon launches.
The friction plates are OEM composition and stock springs are only needed. Ever try to pull in a clutch lever with heavy duty springs? (Annoying)

Note:
Stock clutch springs are generally about 49 lbs of pressure when installed (generally)
Some heavy duty clutch springs can be 110 lbs or more at the installed height. (Overkill, in our opinion)
Here are some clutch shims that will add a few pounds without a painfully hard to pull clutch lever.
1 shim per post will generally add 7-8 lbs
2 shims per post will generally add 15-16 lbs

Kit includes:
4 OEM material friction plates.
5 coated steel plates.
Spacer with added oil delivery.
Gasket.
2 oil seals
8 clutch spring shims
The clutch world is continually changing with different materials, springs and designs.
There are organic, Kevlar, semi-metallic, sintered metals and others.
Springs have different rates and sometimes are very uncomfortable at the clutch lever because they are so stiff.
Lock up clutch designs are a whole other topic.
The one thing that seems to be common with all the fancy kits available is the steels are similar. (Meaning steel)
We'll talk further about the steel in a bit.
Most of the manufactures talk about heat, horsepower and riding applications.
Some designs have the friction plates making contact with aluminum alloy and some with steel.
We've never been fans of the frictions rubbing on aluminum, but on some models this design works fine.

Let's talk about Honda CB750 SOHC bikes. Here's what we did...
Honda frictions make contact with alloy on the inner and outer clutch pack. The reason we brought this up is because some Honda SOHC models make a annoying growling sound and lurching when the clutch is released. Nobody, including Honda in their bulletins have a cure or explanation for this weirdness.
On the other hand, we've seen and heard this on Harley Shovelheads when alloy pressure plates have been installed. (Coincidence?)
We have designed our 4 plate system so the friction plates make contact with metal plates only. On all Honda SOHC bikes
the clutch pack (Frictions and steels) should be about 1.500 thick (1.460 to 1.560)
With 1.500 clutch pack thickness, the installed height of the springs will have approx 45lbs of pressure.
Every 2mm of spring shims or clutch pack thickness will add a few pounds of spring pressure as a general rule.
Some of the high performance clutch springs we have tested have well over 100lbs of installed height pressure.
We would assume that at over 100 lbs of installed height spring pressure, nothing will slip.
Furthermore, did Honda make an attempt to get better clutch separation by designing the outer clutch hub to accept one friction plate with a wider tab? (Like the Goldwing stuff)
We think so. When you disengage the clutch, the one friction with the larger tab stays in the same location yet allowing the other frictions and steels to move allowing for better separation.
Why did Honda install a 5mm steel plate in the clutch pack? We have no clue.

We think everyone would agree that in order to have a good shifting and operating bike, a well thought out clutch arrangement is needed for your application.
For putt-putt people simply going to get a gallon of milk on a Sunday afternoon, the OEM friction plates work fine.
If your steels are warped or burnt, replace as needed with new.
For full blown, big power Hondas, Kawasaki's, Suzuki's and Harley's, lock-up clutch designs are generally needed.

Question:
So what about the super clutch kit and the 4 plate clutch system?
Well, the coated steels are the secret to our clutch kits successes.
Little story...

Many years ago, we had a local dirt bike racer on a big torque thumper that would eat up clutch plates every weekend.
He tried all the fancy space shuttle clutch materials available at that time with the same results.
Right about that period of time we were super curious and experimenting with various coatings for everything that moved.
We started to experiment with coatings on the clutch steels and, long story short, we discovered our clutch steel coating.
We lost touch with that racer, but the last year he raced the clutches lasted a full race season. (True story)
Years later, we decided to try our luck at vintage road racing in the heavy weight super bike class. Of course, people said campaigning a Honda SOHC bike might be a challenge in a class dominated by 4 valve per cylinder dual overhead cam bikes.

With the Honda road racer making some pretty good power and the amount of heat the bike produced, we decided to use synthetic oils. The clutch was not happy. Slipping, lurching, growling and such. After trying many clutch friction offerings without success, we installed our coated steels, OEM frictions and 40 year old OEM springs. The problem was solved and we ran the same clutch for the rest of the season.
Conventional thinking would say that going to a 4 friction system might be a bit suspicious. We feel our 4 plate system is a well rounded and well thought out alternative to some peoples clutch issues.
Will it handle 150 plus horsepower, synthetic oils, air assisted drag bike clutch releases and last forever under these conditions? Probably not.
We are looking forward to even trying a 3 friction system for street life.
So, select a clutch system that suits your needs.


Note:

Frictions:
Honda models thru 1975 use 6 steels @ 2mm thickness with 13mm drive tabs.
Steels:
Models through 1975 use 6 steels @ 2mm thickness. All K-6 and "F" models, 1976 and later, use 5 steels @ 2mm thickness, and 1 comp. steel plate @ 4.8mm.
Note: The use of the comp. steel was a mid-1975 change.
Clutch Pack Thickness:
7 frictions and 6 steels @ 2mm thickness = 37mm (1.460"); 7 frictions, 5 steels @ 2mm thickness, 1 @ 4.8mm comp. steel = 39.7mm (1.560")

Honda parts can be swapped from year to year. If you are using the 4 plate clutch system and you have a early (1.460) pack thickness. It might be necessary to remove 1 steel plate.





Ultimate Lock Up Clutch
Balancing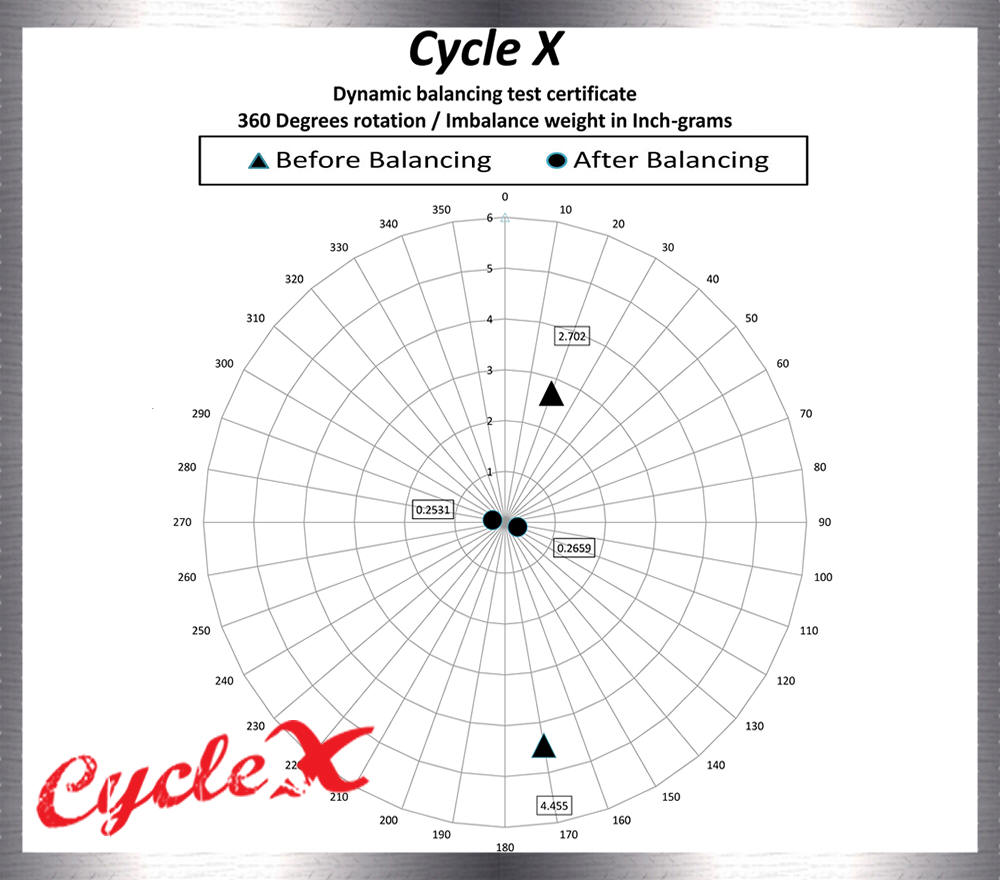 Barnett clutch info from years ago...
CB750 SOHC (This set is packaged to cover all years)
All models/years use 7 friction plates, 6 steel plates and 4 springs.
FRICTIONS
Models through 1975 use 7 "A" frictions with 13.3mm wide drive tabs. Models 1976 and later use 6 "A" frictions and 1 "B" friction with 15.9mm wide tabs.
STEELS
Models through 1975 use 6 steels @ 2mm thickness. All K-6 and "F" models, 1976 and later, use 5 steels @ 2mm and 1 comp. steel plate @ 4.8mm.
Note: The use of the comp. steel was a mid-1975 change.
CLUTCH PACK THICKNESS
7 frictions and 6 steels @ 2mm thickness = 37mm (1.460"); 7 frictions, 5 steels @ 2mm thickness, 1 @ 4.8mm comp. steel = 39.7mm (1.560").
CLUTCH SPRINGS
MT-15-4 (56 lb springs)
MT-10-4 (66 lb springs)
When in doubt, check your service/parts manual.

To be continued (Crankshaft, alternator rotor and clutch / chain wheel balancing)
Under heavy construction.
More to come
If ordering via phone, please also provide the part # of any products you are interested in for faster and more accurate service.
If you encounter a (rare) broken button as you're trying to add parts to your cart (going to PayPal summary instead of your cart or not opening PayPal at all) or anything else of concern, please call us to report it. We'll try to have it fixed for your convenience within the next 5-10 minutes. Afterwards, refresh the page and try again.
NOTE: As of July 1st, 2018, an extended goods and services tax (GST) has been applied to all Australian consumers buying overseas, charging an extra 10% in taxes to us with each purchase. To ensure that you can continue to purchase from us in Australia and we can provide our parts at our usual lower cost, please
contact us at the email below
if interested in any particular parts so that we can make a special shipping arrangement for you.
It is the sole and exclusive responsibility of the purchaser to determine the suitability of any part, product or work for his or her use.
The purchaser shall assume all legal, personal injury risk and liability and all other obligations, duties and risks therewith. There is no warranty on High Performance products.
Click to go back to our tech tips index
Cycle X Global Headquarters
6246 US Hwy 51 South
Hazelhurst, WI 54531
Phone: 715-356-7346
Email: hotrodcyclex@gmail.com