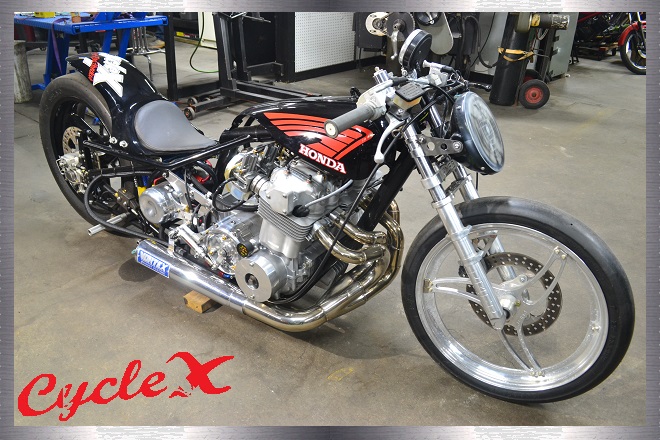 The Cycle X Drag Bike (our lengthy project) brought to life!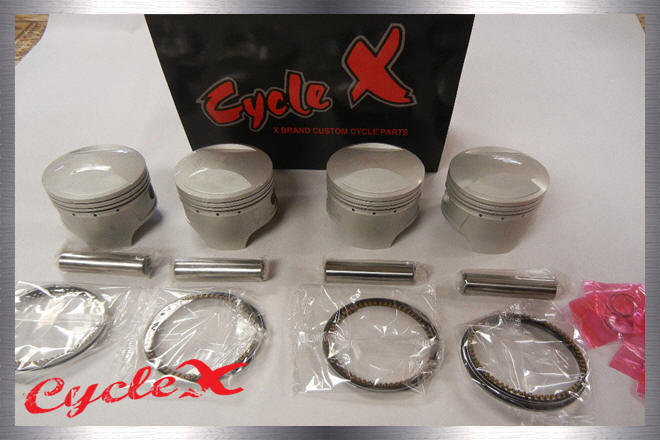 Cycle X 849cc Big Bore Kit

Cycle X 849cc piston kits are permanent mold, cast pistons.
836cc piston kits are 65mm, our kits are 65.5mm which allows you to
re-bore your worn, tired 836cc cylinders.

Note: Cycle X 849cc big bore kits are now coated with a "tin" anti friction coating to make them even better.

Cycle X Piston Kit Includes:
Pistons, rings, wrist pins, circlips - 10 1/2 compression ratio will be determined with varying combustion chamber modifications or years.
Large valve relieves for hot street cams - Replacement rings are in stock.
Balanced exact and weigh the same as stock 750 pistons.


Note: Extra displacement and compression require longer duration cams for best performance and reliability.

ENP-849-KIT
If you're in need of tech help, refer to our pistons tech tips page.
If ordering via phone, please also provide the part # of any products you are interested in for faster and more accurate service.
If you encounter a (rare) broken button as you're trying to add parts to your cart (going to PayPal summary instead of your cart or not opening PayPal at all) or anything else of concern, please call us to report it. We'll try to have it fixed for your convenience within the next 5-10 minutes. Afterwards, refresh the page and try again.
It is the sole and exclusive responsibility of the purchaser to determine the suitability of any part, product or work for his or her use.
The purchaser shall assume all legal, personal injury risk and liability and all other obligations, duties and risks therewith. There is no warranty on High Performance products.
Click to go back to Pistons Page
Cycle X Global Headquarters
6246 US Hwy 51 South
Hazelhurst, WI 54531
Phone: 1-715-356-7346
Email: cyclex@cyclexchange.net