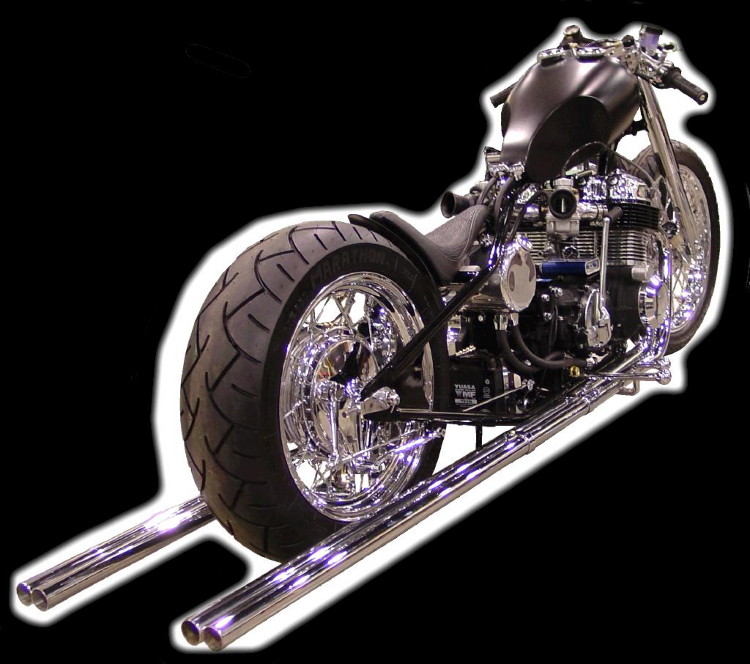 Cycle X Digger Series Shocks (Chrome or Black Spring)
We love lowered bikes for their aggressive stance and short people love them for obvious reasons (sorry short folks).
Anyway, most shorty shocks are thin and spinally like they were on a moped or something
.
Lower your bike with these shocks. 11.4 inches long and a loading weight of 440 lbs.
$99.95 (Pair)
FR-DIGGER-BLKBODY (Black body, chrome spring)
FR-DIGGER-CHRBODY (Chrome body, black spring)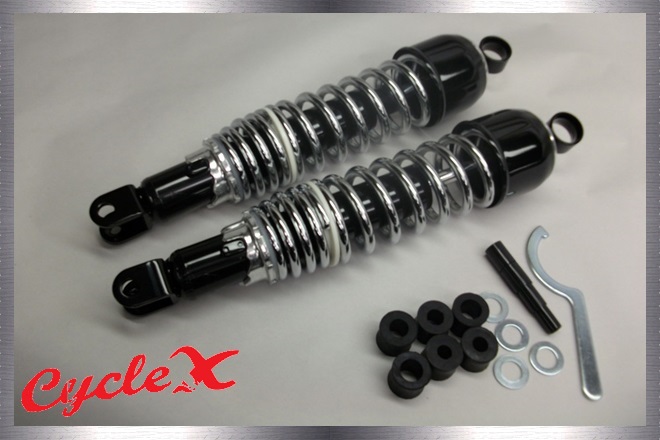 Chrome On Black Shocks
Cycle X dual spring shocks
13.2 inches long. Eye to clevis mounting with various bushings for universal fitment. 5 way adjustable with adjustment tool.
Fits CB750, 500/550 , CB350 and CL350
Very limited stock available! One set left!

FR-018 $74.00 (pair)
If ordering via phone, please also provide the part # of any products you are interested in for faster and more accurate service.
If you encounter a (rare) broken button as you're trying to add parts to your cart (going to PayPal summary instead of your cart or not opening PayPal at all) or anything else of concern, please call us to report it. We'll try to have it fixed for your convenience within the next 5-10 minutes. Afterwards, refresh the page and try again.
It is the sole and exclusive responsibility of the purchaser to determine the suitability of any part, product or work for his or her use.
The purchaser shall assume all legal, personal injury risk and liability and all other obligations, duties and risks therewith. There is no warranty on High Performance products.
Click to go Back to Honda 750 Index
Cycle X Global Headquarters
US Hwy 51 South
Hazelhurst, WI 54531
Phone: 1-715-356-7346
Email: cyclex@cyclexchange.net