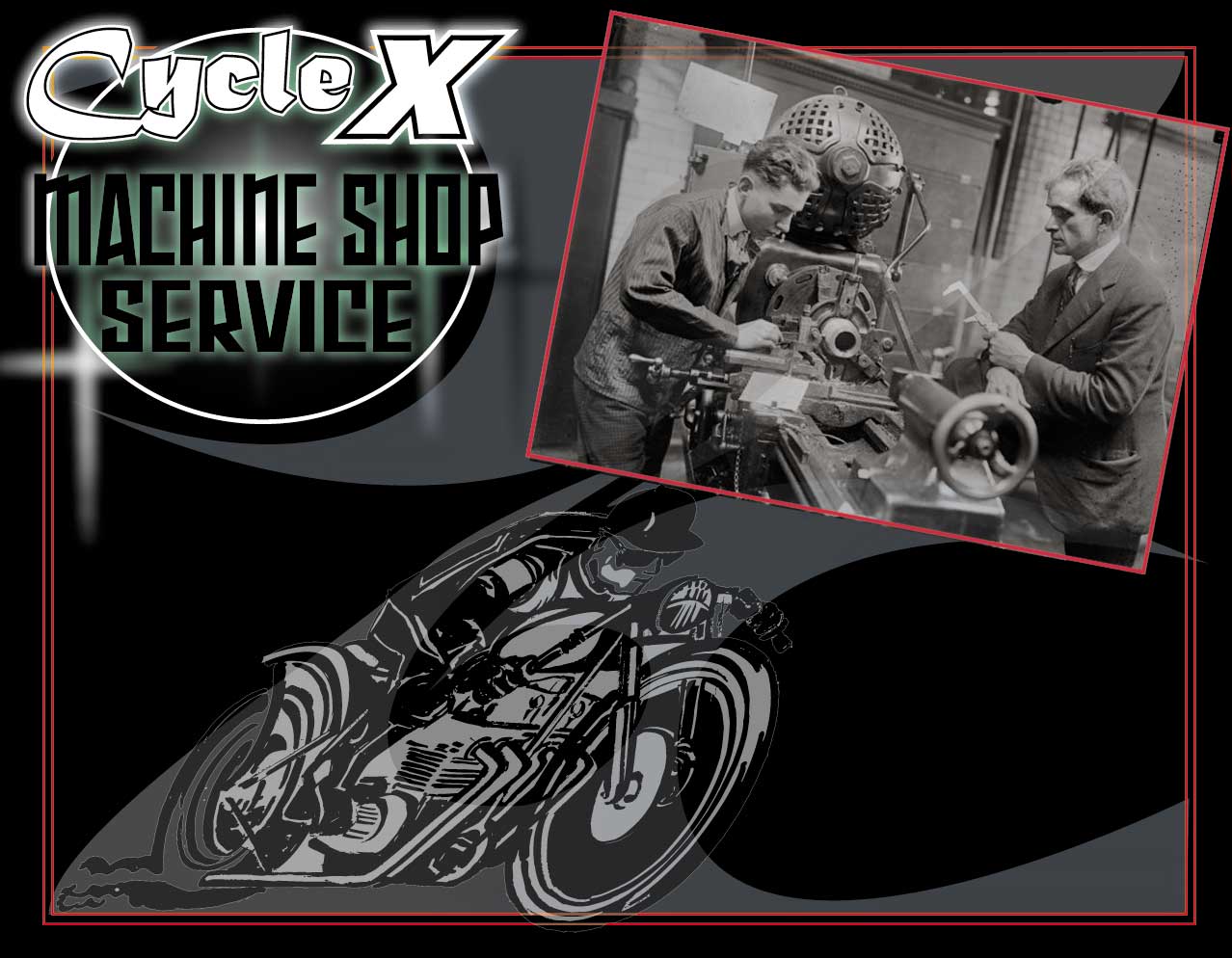 Short Block Honda CB750 (Silver)
We did a few short block motors for you folks that are handy with a wrench.
We did some of the work that requires special tooling and various parts. Below is a breakdown of the work and parts installed.

Micro polished and our Cycle X crank balancing that is second to none. (Stock weight)
Cycle X Super rods fitted with new rod bearings.
Main crankshaft bearings.
A perfect stock transmission.
Cycle X cylinder studs.
Primary chains.
Primary chain adjustor.
Oil seals.
Cam chain.
Soda blasted and painted with silver fine metal flake paint.

So, install your top end, oil pump, and side covers.
This lower end is a 77-78 "K" model.

$1399.00 + shipping, Call to order



Short Block Honda CB750 (Black)
Micro polished and our Cycle X balancing (the best) stock weight.
Cycle X super rods fitted with new rod bearings.
Main crankshaft bearings.
Cycle X cylinder studs.
New primary chains.
Primary chain adjuster.
HD cam chain.
Oil seals.
Cycle X undercut transmission.
Clutch plates.
Soda blasted and powder coated black cases.
So, install your top end, oil pump, and side covers.

$1799.00 + shipping, Call to order

If ordering via phone, please also provide the part # of any products you are interested in for faster and more accurate service.
If you encounter a (rare) broken button as you're trying to add parts to your cart (going to PayPal summary instead of your cart or not opening PayPal at all) or anything else of concern, please call us to report it. We'll try to have it fixed for your convenience within the next 5-10 minutes. Afterwards, refresh the page and try again.
It is the sole and exclusive responsibility of the purchaser to determine the suitability of any part, product or work for his or her use.
The purchaser shall assume all legal, personal injury risk and liability and all other obligations, duties and risks therewith. There is no warranty on High Performance products.
Click to go Back to Honda 750 Index
Cycle X Global Headquarters
US Hwy 51 South
Hazelhurst, WI 54531
Phone: 1-715-356-7346
Email: cyclex@cyclexchange.net