Pistons Page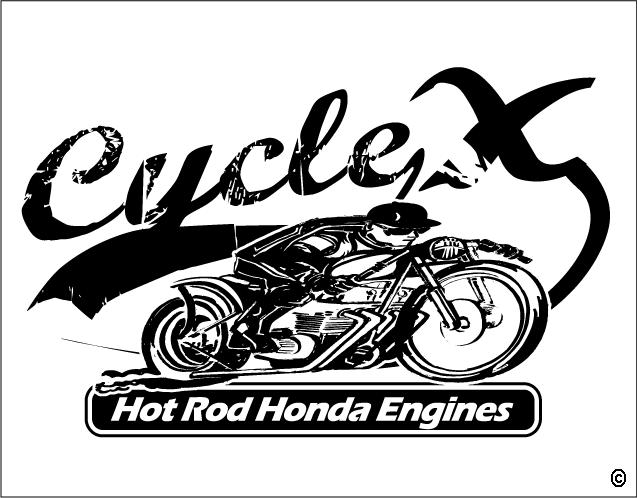 [Home]-[Honda 750]-[Twin Carb Systems]-[Honda Cafe]-[Harley]-[British]-[High Performance Ignitions]-[Pawn Shop]-[New Products/Coming Soon]
Click to go Back to Engine Parts Page
Welcome to the Honda piston capital of the world !!!!!!!!!!!!!!!!!
900cc Big Bore Kits ( SOHC )
The testing is done !!!!!!!!!!!!!!
No upper case boring needed !!!!!!!!!!

Kit includes:
Wiseco ( Cycle X designed ) forged pistons ( 157 grams per piston)
Sleeves.
Rings ( chrome tops and 3 piece oil rings )
Wrist pins.
Circlips.
Head gasket.
Base gasket.

Projected price.
$ 499.00
Projected Due Date: Mid

Note:
Don't let the low price fool you.
This kit is great quality and we bought in quantity to pass the savings along to you. ( your welcome )

COMING SOON!!!
Cylinder sleeves for 836 cc bore kits
Even though 836 and 849cc big bore kits have been around for years, some people believe that the wall thickness is thin.
Our sleeves will bring the wall thickness to almost stock dimensions.
These sleeves can also be bored to 900cc displacements.
Projected price $ 129.00 ( set of 4 )
Note:
Cylinder block will need to be bored for these sleeves.

COMING SOON!!!


Pop-top Honda cb750 836cc pistons.
12 1/2 compression for your go-fast project ( K models)
Forged.

COMING SOON!!!

Cycle X 1st (0.25) & 2nd (0.50) Piston kits
( 0.25 in stock, 0.50 in stock )

Introducing our Cycle X ( 61.25 & 61.50 ) piston sets.
Super high quality ( exact OEM spec's )
Our pistons are better.
Why ?
3 piece oil rings.
Chrome top ring ( a must for today's fuels )
All Cycle X pistons are now manufactured with a anti-friction " Tin coating ".
This coating has been used for 30 plus years on pistons with great success.
And............ they cost less money.

Note:
These pistons are manufactured with the 69-76 dome height.
77-78 K models had slightly smoother combustion chamber so 77-78 K model pistons had a slight dome on the piston.
Because the dome height on 77-78 K pistons is very small, our pistons can be used without power loss issues.



Price: 199.00
(4) Pistons, rings, wrist pins, circlips.

0.25 PISTON KIT
0.50 PISTON KIT

Cycle X ( piston, cam and gasket kit )
1st over piston kit (see above)
360 lift / 270 duration drop in cam.
Complete gasket set.


Price: $458.00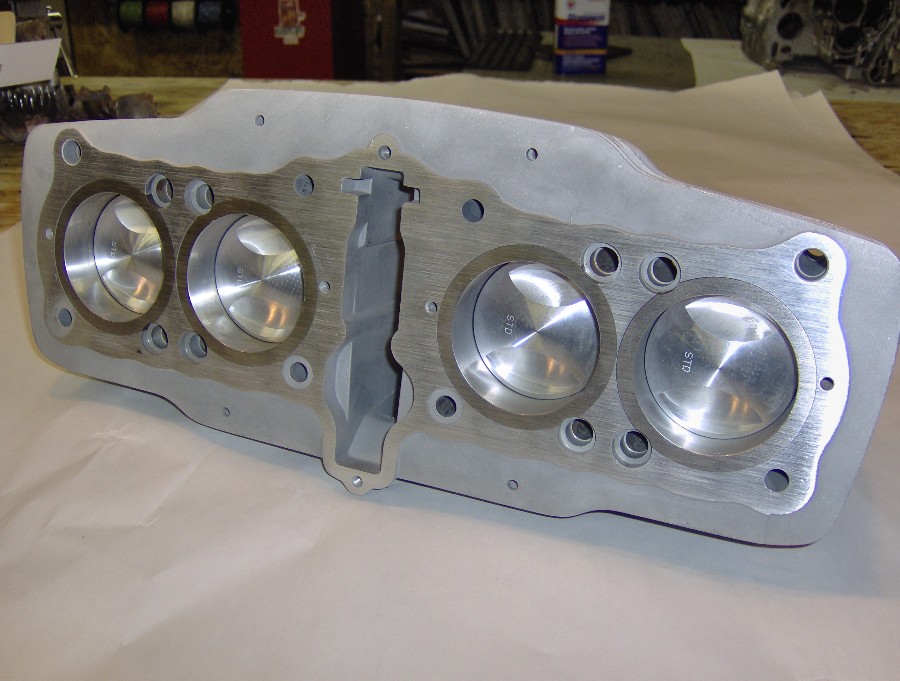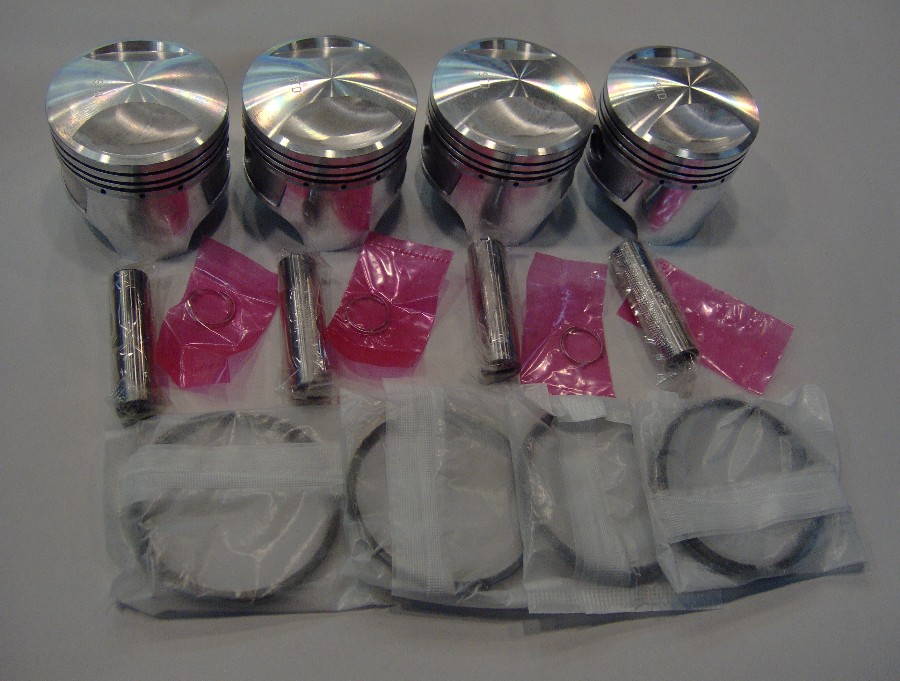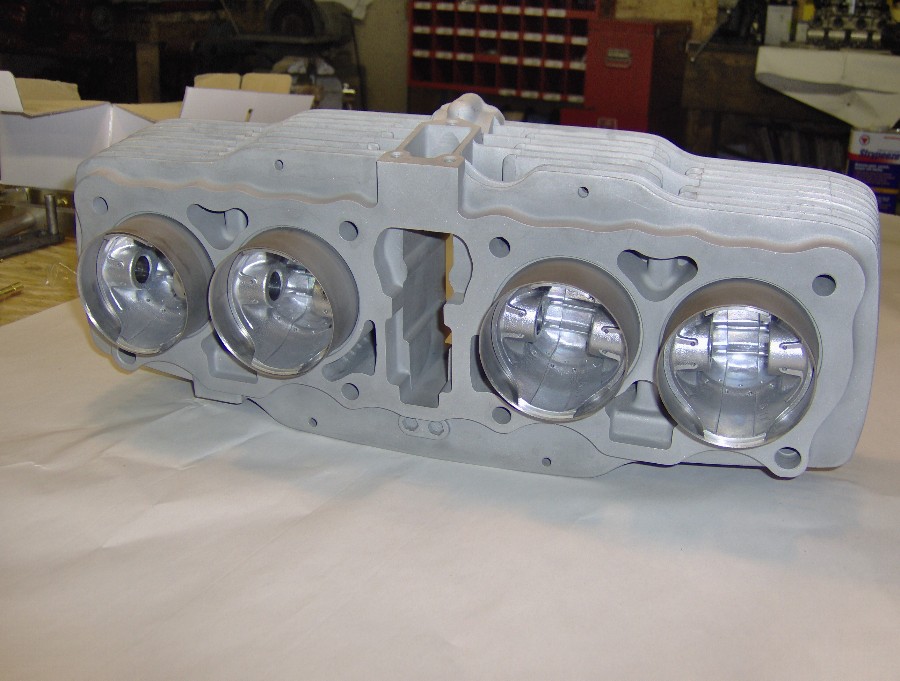 Cycle X CB750 Big Bore Kits
Cycle X 850cc piston kits are permanent mold , cast pistons.
849cc piston kits are 65mm, our kits are 65.5mm which allows you to re-bore your worn, tired 836cc cylinders.

Note:
Cycle X 849cc big bore kits are now coated with a "tin " anti friction coating to make them even better.

Cycle X piston kits feature:

* Pistons, rings, wrist pins, circlips.
* 10 1/2 compression ratio.
* Large valve relieves for hot street cams.
* Replacement rings are in stock.
* Balanced exact and weigh the same as stock 750 pistons.
* Head gasket included.

Note: Extra displacement and compression require longer duration cams for best performance and reliability.


EN-1010



Cycle X Big bore kit ( high performance version )

Our 849cc pistons are now coated for you high-performance folks.
Some piston coatings are better than others....... ours is the best.
Dyno tests show noticeable gains with this combination of coatings.

The piston skirt has a super slippery coating that will virtually eliminate piston skirt wear.
The piston top has a heat coating that will virtually eliminate alloy softening under extreme conditions ( forged or cast pistons )

Here is my favorite test:
These coatings were tested on a Hot-rod v-twin motor ( Harley )
The front cylinder piston was uncoated.
The rear cylinder piston was coated with the above mentioned process.
During the running process the heat sensors showed the rear cylinder 65 degrees cooler.


Piston kit includes:
High-performance 849cc permanent mold cast pistons ( coated )
Wrist pins and clips.
Rings
Head gasket.
$ 378.00



HONDA 750 SOHC 69-78 836cc COMPLETE BIG BORE KIT:
10 1/4 Compression, Includes Pistons, Rings, Circlips, Wrist Pins & Head gasket. These pistons have the valve
cutaway machined in them for bigger cams. Without this cutaway, you can only use smaller cams without much
power gain.

$ 449.00 # EN-611



F2 ( 77-78 ) Pistons
Our F2 piston sets are the "correct" dome configuration for the 77-78 supersports.
These 836cc forged pistons have a 10 1/4 compression ratio and have valve pockets designed for mightiest of cams.
Kit comes complete with pistons, rings, pins and clips.
USA made.

Price: $449.00 #F2-004

836cc ring set ( Wiseco):
Replacement rings for your 836 kit.
Question: If we take our motor apart, can we use the rings again?
Answer: No
$ 119.00 per set # EN-620



The highest level
836cc, 12 1/2 comp pistons :
Superlight, excellent quality with flame fronts
machined by the spark plugs.
$ 499.00 # EN-613



HONDA 750 STD RING SET:
1969-1976. Change your rings
while your motor is apart.
$ 69.95 per set # EN-624



HONDA 836 BORED CYLINDERS:
WE ALWAYS TRY TO HAVE CYLINDERS BORED OUT AND IN STOCK AT ALL TIMES
SE CYLINDER HEAD SURFACE WILL BE SURFACED AND CYLINDERS WILL BE BORED EXACT.
LABOR $ 239.00
___________________________________________________________________________________________________
Click to go Back to Engine Parts Page
[Home]-[Honda 750]-[Twin Carb Systems]-[Honda Cafe]-[Harley]-[British]-[High Performance Ignitions]-[Pawn Shop]-[New Products/Coming Soon]
Cycle X
US Hwy 51 South
Hazelhurst, WI
54531
Phone: 1-715-356-7346
Email: cyclex@cyclexchange.net